Joseph Taylor - 18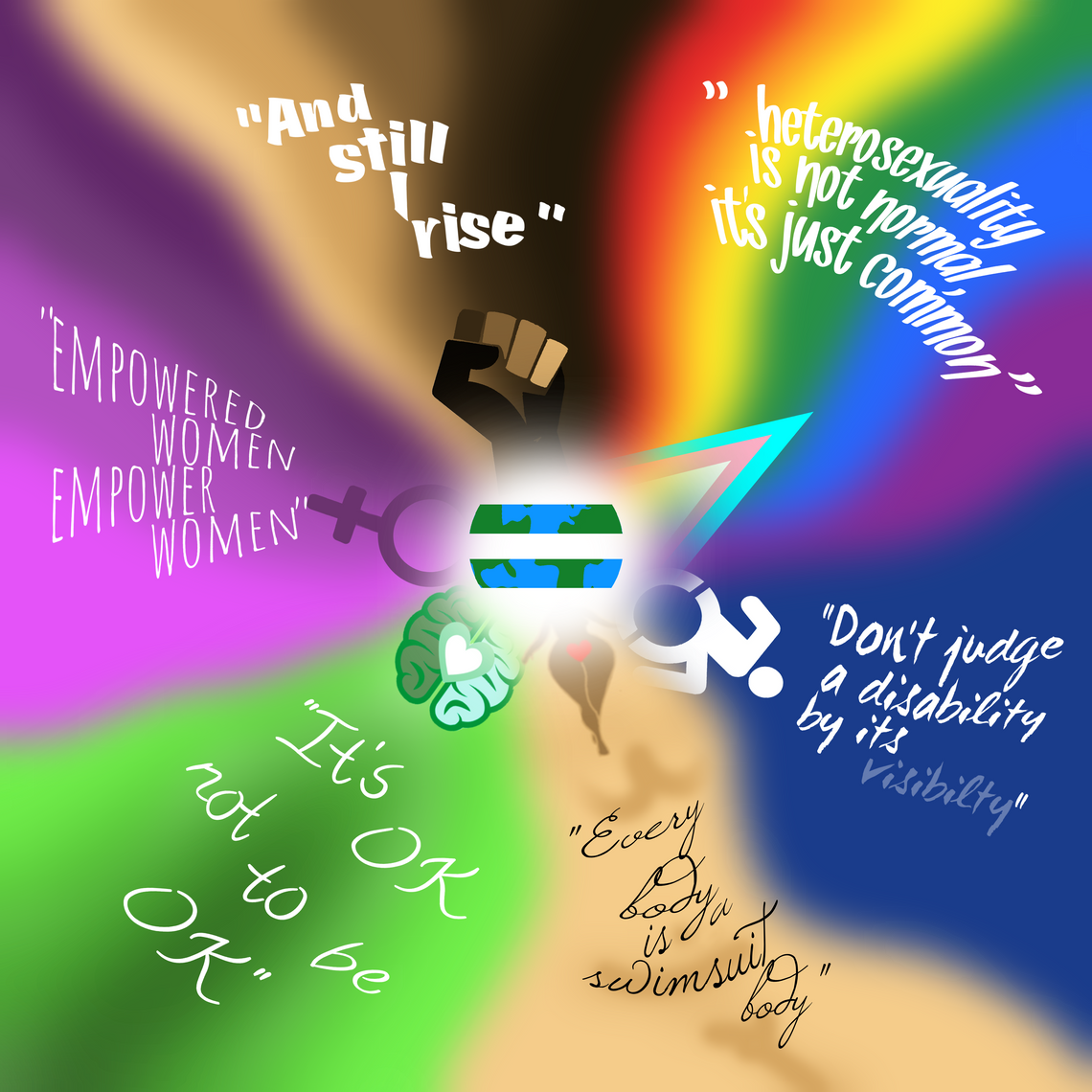 The Fight (is not over)
This piece represents 6 different movements in today's society fighting for inequality and the idea when our world reaches equality there will be no need for these movements. The piece features empowering quotes in hopes that the viewer discusses and engages with the piece, taking something away and allowing it to have an effect on their view of society.
Natasha Cross - 20

WINNER
Try not to Swallow Your Tongue
I wrote this piece in response to a personal experience where I was repeatedly submitted to sexual harassment in the workplace. After months of biting my tongue I finally plucked up the courage to speak up and stand up to those responsible. With the inevitable feelings of relief and strength there also came a sense of shame for not speaking up sooner. How many others may have had to be subjected to this inexcusable behaviour before I decided to make my stand? I felt the same exact way when I saw the horrific George Floyd video. As a middle class white person I felt ashamed that I had never used my white privilege to a large enough extent in the past to make a difference, hence why this piece was created. Why, as white people, aren't we speaking up more? Why, as a society, aren't we speaking up about ANY of the above issues more? It's time to stop biting... or altogether swallowing our tongues.