Anna Bagwell - 11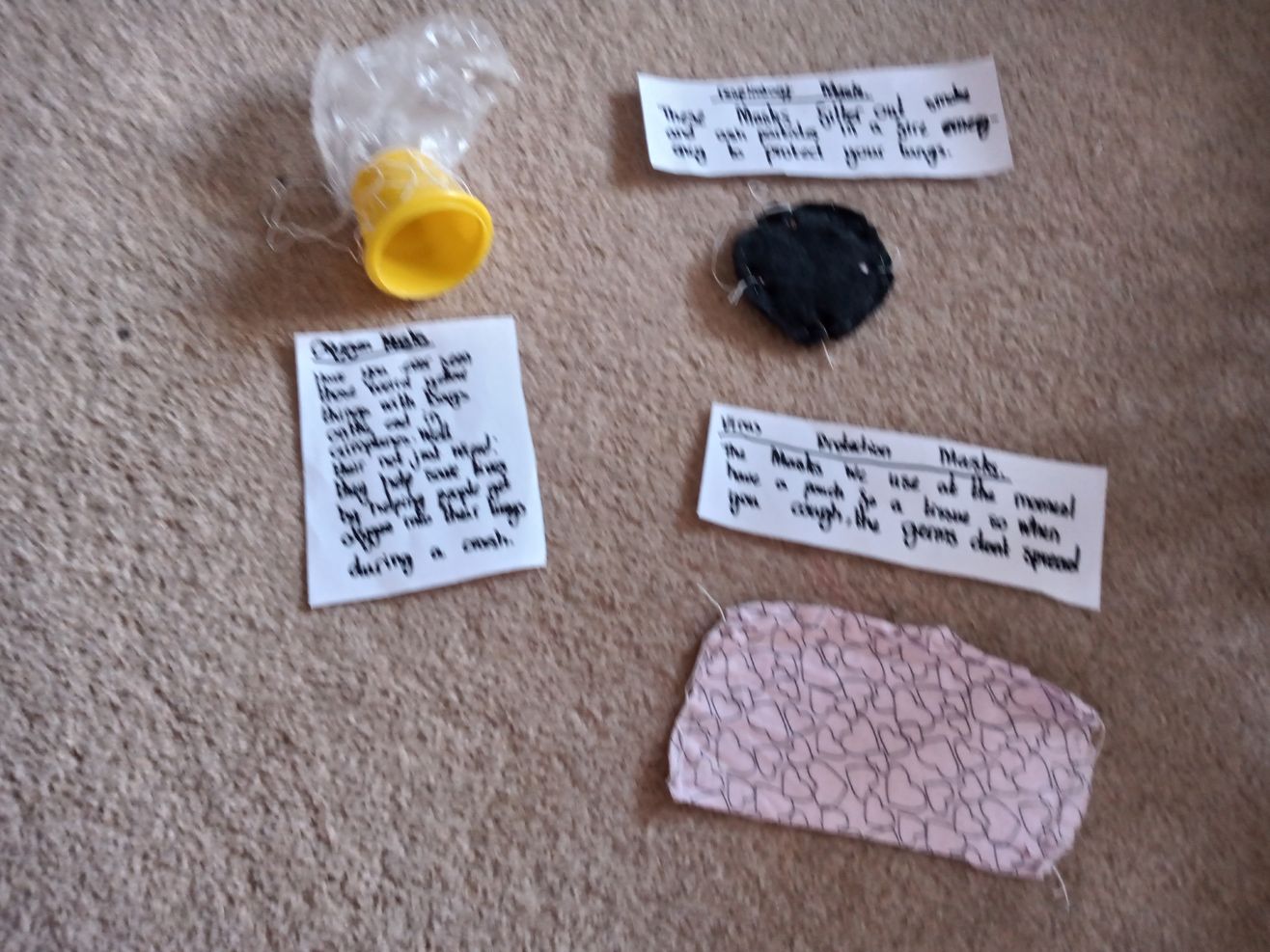 Different Types of Masks
I've made different types of masks to show what we use them for and different fact cards to go with each one. I really enjoyed making me mosques especially when I couldn't find any Cornwall to make the structure of the respiratory muscles so I need that just cutting lots of bits of fabric out.
Winner
Eva Di Capua - 12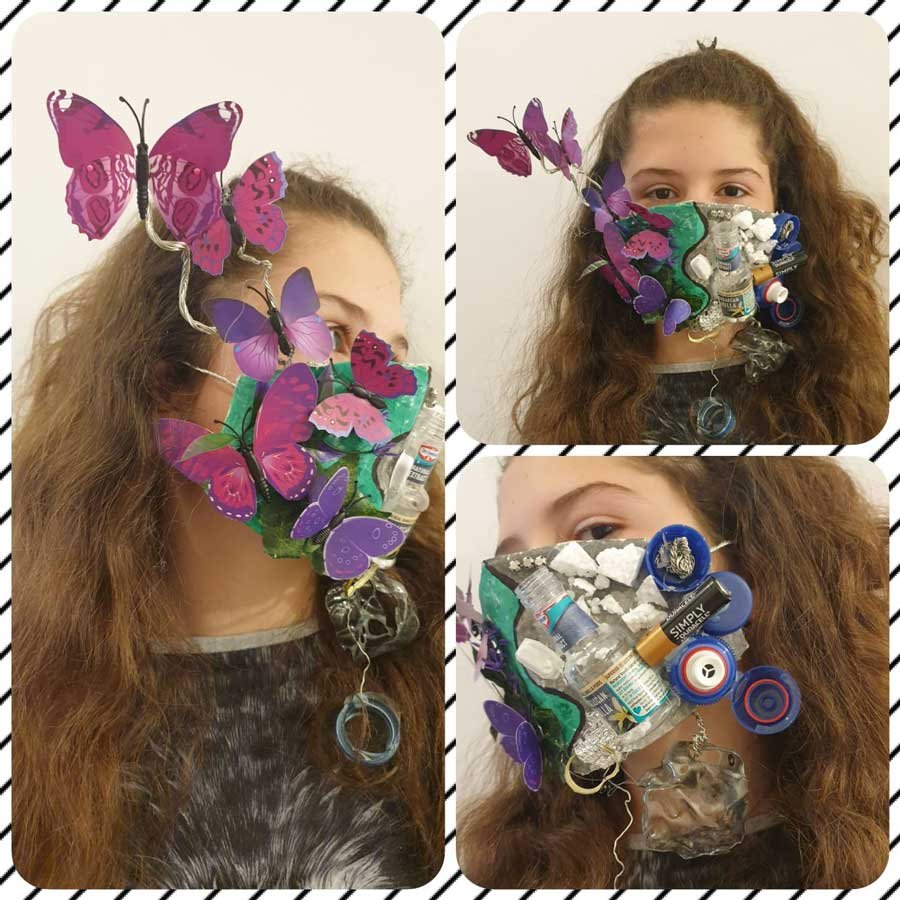 Anti et Post
This is a period when all of us should remember that Mother Earth is the most important thing we have and we all shall take care of her. The mask is divided in 2 parts, ANTE et POST. Progress brought us to a very comfort zone that now with its relevant pollution we, as child, MUST all take a good thought and care of what is really important and what is necessary for our future. Live in a healthy planet.
Molly-Jo McAlpine - 14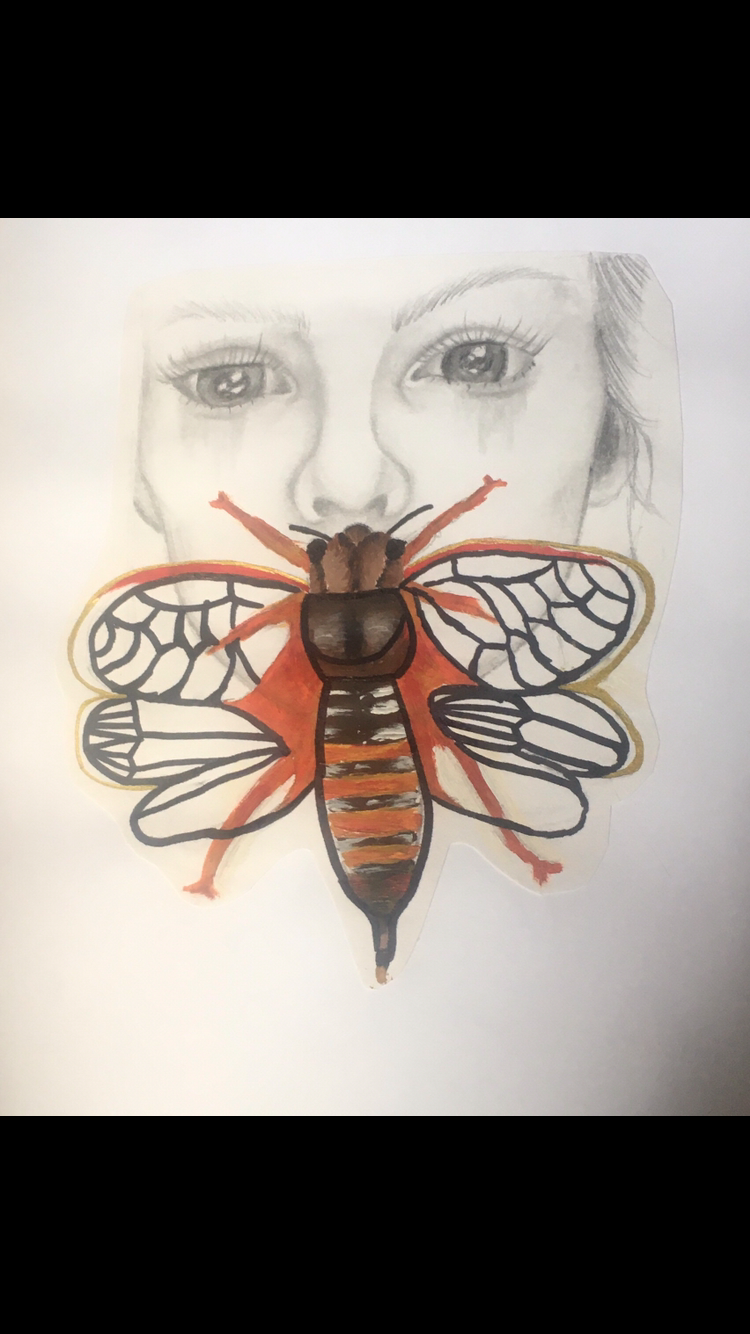 Nature's mask
My artwork shows how the beauty of natures animals mask and silence the suffering of the environment. I took the stimulus of mask less literally and more emotionally.
Evie Linden - 11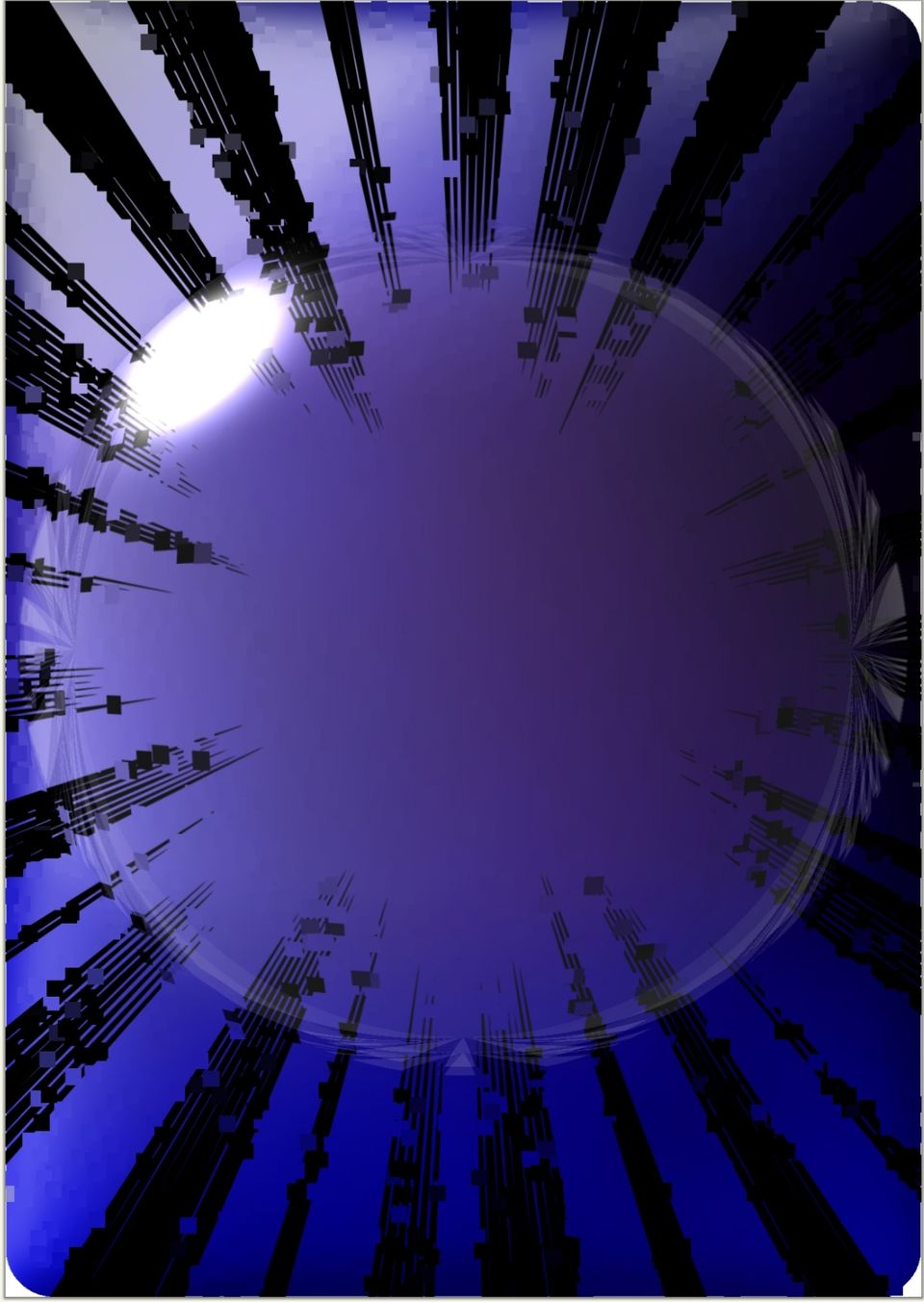 Hidden inside a bubble
This is a piece of digital art about how masks protect us and the importance of them. Also my art represents how inside the bubble you are hidden from danger, like masks protect you from illnesses.