Molly O'Donnell - 25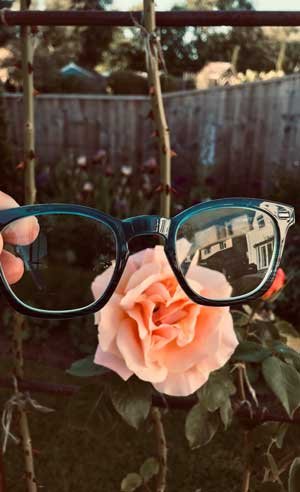 Rose Tinted Spectacles
Needing to wake up and not be blind to the changes in the environment.
WINNER!
Spike Maxwell - 16
In a ? frame of mind...
I love expressing myself by changing the way my face looks through freak makeup. I thought is worked really well using all the different glasses I could find in the house as inspiration for some of my looks and as props to transition between looks. This track is very inspiring and It just makes me want to dance.
RUNNER-UP
Rebecca Tong - 23
Why do we only receive flowers to celebrate a milestone?
My vision for 2020 is that after these dark and uncertain times the world will blossom and unite in celebration of the small things regularly taken for granted. But most of all a celebration of life, both sadly lost and to those left to piece their families back together. Glasses for me represent a way to see clearer, these last few months have provided me with the opportunity slow down and see the beauty around me. Why do we only receive flowers to celebrate a milestone?
Joseph Taylor -18
Stages
This piece is 16 years in the making, I got my first pair of specs at the age of two and these (foreground) thick lens mental framed robust glasses reflect the 2 year old me, full of adventure. The mid pair I got when I was 5 and starting school, a sensible and studious looking pair of specs, practical and ready to read. The background set, my current pair, display the sleek maturity of this stage of my life, stylish mature and a statement.